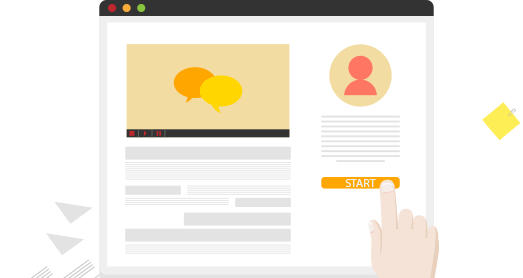 How to order
Kindly send your documents to service@proofessor.co.uk stating:
1) Which service you'd like to order.
2) The latest date and time that you can accept the completed document. Please avoid stating 12:00 due to some people's confusion between midnight and afternoon. Also, please do not tell us your submission time, since we only need to know the latest time that you can receive the document back from us.
3) The minimum and maximum word count of your document. We will do our best to follow this as long as it doesn't impact upon the quality of the corrections we are providing.
4) Your preferred payment method. You can pay for services at Proofessor using bank transfer, PayPal, or debit and credit cards. Please click here for more info on payment details. Once we receive your document, we'll send you our payment details, and after you've made the payment, we'll start the work and return it to you by your stated deadline.
5) Optional:
a) For paraphrasing (rewriting) services, you can let us know if there are specific words that you don't want us to change. In fact, we strongly encourage you to send us the document with any technical words (or words that are important to your subject that you do not want us to change) highlighted in a different colour.
b) Please note that this does not apply to our proofreading or heavy editing services.
It is important to know that for our paraphrasing service, we typically write the new document in an academic style. Therefore, if you would instead prefer basic, clear language, then you must tell us when you order. This is because the majority of our customers want us to use academic language.
6) If you're sending a document with a mixture of services (e.g., some sentences should be proofread, while others should be paraphrased), then please colour code the text and let us know which colour is for which service. We recommend that you highlight text for paraphrasing in red.
Unsure if we are suitable?
Send us a small amount of words from your own work. A first time customer is welcome to send 200 words for a free sample for either proofreading, heavy editing proofreading or paraphrasing. This is not a discount and it should be sent in advance of your full work so that you can test the quality and check if the service can benefit you.
 
Who is checking my document?
All our proofreaders must have the following before we consider their application: Native English speaker, Graduated in UK / Ireland universities, Excellent command of English. We have strict testing criteria before allowing them to join in order to ensure that all our team is composed of the strongest proofreaders.
What is your turnaround?
Normally we need 24 hours for any document 1 – 3000 words for proofreading or heavy editing or 2500 words for paraphrasing. However, although 24 hours is the normal minimum deadline this can change in busy times according to the availability of editors. In peak months such as April, August and September we normally needed a longer turnaround time. Additionally on other days per year we may need a longer deadline from you if it is very busy. It is also advisable to leave as much time as possible. If you have a short deadline please still feel free to ask whether we can do it. We sometimes have editors who are available for short notice documents. It is best to send the document when asking to save time.
I have a very long dissertation and my deadline is too short.
You do not have to send us your whole essay all at once. Once you have finished each section, you can send us that section for proofreading. We can be proofreading this section – e.g. your introduction – while you are writing another section e.g. your method.
Have more questions?
For a full list of Frequently Asked Questions please visit our FAQ Page.