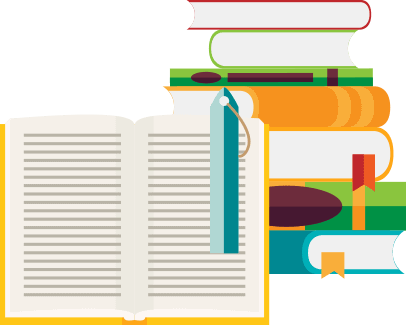 WORD EXPANSION
£49.99 PER THOUSAND WORDS
Expansion takes a further step to rewriting. You may have an idea but struggle to turn it into a paragraph or sentence, or unsure how to write it in an academic style. Or simply, you want to spend more time thinking about the contents of your essay rather than writing it. Expansion can also be used in conjunction with paraphrasing if you have written everything you can but are still short of the required word count.
WHY WORD EXPANSION?
1) Proofessor could help you to turn those ideas into academic style paragraphs and you can score more points for your own ideas.
2) You may need more words in order to meet the required word count.
If you are ready to send your document please see the procedure.
Call us: 020-8144-8842 (Overseas: +44 20-8144-8842)
Wechat: (Rick): rick446732
Skype: (Tony): proofessor_tony | (Rick): rick_proofessor
HOW DOES WORD EXPANSION WORK?
There are two ways to use the word expansion service.
1) You need to provide bullet points which we then write as paragraphs. Obviously the more detailed the bullet points the better the sentences can be. We cannot do outside research or find references for you so all the info really needs to come from the points in your essay which is why the more detailed the bullet points are the better the paragraphs can be. This service cannot be used for a full essay, it should just be used for certain sections that you are having trouble with.
2) Expansion can be used in combination with paraphrasing (re-writing). For example if you have 3000 words but need 4000 words, we can re-write the 3000 words in another way to become 4000 words. This meaning would be the same, but it would be longer. Again we cannot do outside research for you so it means that if you use this service you need to already have all the necessary content in your existing words. This is normally used by people who completed their essay but all short of their required word count.
Please note that if you want expansion we need to ask the editor first if your document is suitable for expansion. Sometimes there is not enough info to expand it to the required word count or not enough words. For example it would be impossible to re-write 1000 words into 4000 words.
HOW DOES THE PRICING WORK?
1) You need to let us know how many words you have in your existing document and how many words you need in the final word count. The bullet points we may need to expand upon should not be counted as the word count. For example if you have 3000 words already completely written but you have given us some bullet points in addition and want us to expand it to 4000 words then you just need to pay for 1000 words expansion service. That will be £49.99 per 1000 words.
2) If you want to use paraphrasing in combination with expansion then you will need to pay for the amount of words to paraphrase and the expanded words. E.g. if you have 2000 words and want 2500 words, you will need to pay for 2000 words at the paraphrasing price and 500 words at the expansion price.
PROOFREADING / HEAVY EDITING OR PARAPHRASING?
Paraphrasing is the easiest service to use expansion with because paraphrasing can accurately control the word count. It is very difficult to control the word count with proofreading or heavy editing as the amount of words will depend on the mistakes we need to correct. It may sometimes be possible to use it with proofreading but we will need to ask the editors first.
WHAT IS THE PROCEDURE FOR USING EXPANSION?
A) Email us the document and let us know if you want to use expansion via detailed bullet points or if you are using it in combination with paraphrasing. Please also let us know the latest date and time you can accept the document back.
B) You will need to say in the email how many words you already have and how many more words you want us to add. It is best if you give us a minimum and maxmimum word count allowed.
C) If you are using bullet point expansion please remember to put them in another colour, e.g. red so we know what points you want us to expand on. Remember that the bullet points should not be included when you tell us how many words you already have.
D) Before we tell you if can do it or not we will need to email your document to an editor to see if a) they can meet the deadline b) if it is possible to expand it to the required word count. It sometimes does take quite a while to get their response so please be patient. If the editor says it is possible we will email you the price, and if they say it is not possible we will let you know that we cannot do the work and will delete your document.
Please note that expansion is the most complex service we have and therefore we cannot accept any short deadlines for this service because of the extra time it takes to perform this service. You also need to allow some time to get the response back from the editor regarding whether it is possible or not.
Unsure if we are suitable?
Send us a small amount of words from your own work. A first time customer is welcome to send 200 words for a free sample for either proofreading, heavy editing proofreading or paraphrasing. This is not a discount and it should be sent in advance of your full work so that you can test the quality and check if the service can benefit you.
 
Who is checking my document?
All our proofreaders must have the following before we consider their application: Native English speaker, Graduated in UK / Ireland universities, Excellent command of English. We have strict testing criteria before allowing them to join in order to ensure that all our team is composed of the strongest proofreaders.
What is your turnaround?
Normally we need 24 hours for any document 1 – 3000 words for proofreading or heavy editing or 2500 words for paraphrasing. However, although 24 hours is the normal minimum deadline this can change in busy times according to the availability of editors. In peak months such as April, August and September we normally needed a longer turnaround time. Additionally on other days per year we may need a longer deadline from you if it is very busy. It is also advisable to leave as much time as possible. If you have a short deadline please still feel free to ask whether we can do it. We sometimes have editors who are available for short notice documents. It is best to send the document when asking to save time.
I have a very long dissertation and my deadline is too short.
You do not have to send us your whole essay all at once. Once you have finished each section, you can send us that section for proofreading. We can be proofreading this section – e.g. your introduction – while you are writing another section e.g. your method.
Have more questions?
For a full list of Frequently Asked Questions please visit our FAQ Page.