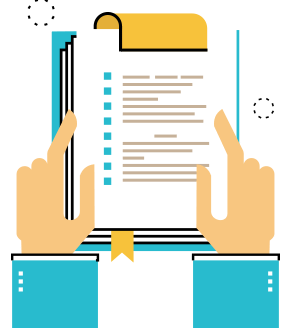 PERSONAL STATEMENTS
£49.99 (up to 600 words), £75 (above 600 words)
Competition for universities and courses is fierce. Therefore, it's important that your personal statement makes a positive impression on the university's selection panel. Proofessor tailors your personal statement to the course and university that you're applying for.
PERSONAL STATEMENT SERVICE
The process
The aim of this process is to tailor your personal statement to the course and university that you're applying for. To order a personal statement from Proofessor's careers experts, we'll need you to (a) Send a link to the course of your choice; (b) Email us a copy of your most recent CV (if you have one); and (c) Answer some quick questions from our careers experts.
Competition for universities and courses is fierce. Therefore, it's important that your personal statement makes a positive impression on the university's selection panel. Ideally, it's best not to apply for multiple courses using the same personal statement, since the course description is unique to each university. The more your personal statement matches with the points in the course description, the greater the chance your application has of being successful.
For this process, you're paying for the expertise of Proofessor's careers team. Therefore, the price is the same whether you'd like the expert to write a personal statement from scratch, or whether you have one already that you'd like us to edit and tailor to your chosen course.
Deadlines: Since it takes time to write a strong personal statement, please ensure that you leave a reasonable deadline for our team to complete the work. We only employ 2 careers advisors to perform this service, as they both have an in-depth understanding of how personal statements are received by university selection panels, and alongside this, what admissions committees are looking for. September to January is our peak time for personal statement writing, but you're welcome to order this service throughout the year.
Prices: We charge 49.99 GBP for a personal statement of 600 words or less, while we charge 75.00 GBP for a PS of more than 600 words. Please note that we also offer careers services such as "Goals Statements". Therefore, if you need a document that is similar to a personal statement but a little different, please send it to us and ask for a quote.
If you already have a personal statement and are happy with your content, you can just ask us to proofread the document instead of ordering a personal statement writing service. In this case, you would simply pay the normal proofreading price and an editor would correct any grammatical problems and improve the flow of your written English. However, they will not be able to ensure that the content is well-suited to your course, since only our careers experts are qualified to do this.
Full Procedure:
1) Email us at service@proofessor.co.uk and let us know you want us to write you a personal statement.
2) In the email, please provide:
a. A link to the course you're applying for.
b. Your current CV (if you have one). If you don't have one, this is perfectly fine, since we'll ask you to complete a few quick questions to obtain the information we need to write a strong, relevant document.
c. An old personal statement (if you have one). If you have ever written a personal statement for another course or professional role, then you could also send this to us to speed up the process. Knowing as much as possible about your background, aims, and core talents will help us tailor your personal statement.
d. The latest date and time that you can accept the completed document. Proofessor suggests that you state a manageable deadline, since we only have a small careers team to provide this popular service.
e. A contact number (or Skype ID or WeChat ID). Just in case we need more information from you, please leave us a way to get in touch.
3) After we receive your email, we'll let you know if the deadline is suitable. We may send back an email with the questions that our careers experts needs you to answer. Again, this will allow us to obtain the necessary information to tailor your personal statement.
4) Please answer the questions in the greatest possible level of detail, and please try to respond as promptly as you can. This will ensure that the deadline for your work is not affected.
Call us: 020-8144-8842 (Overseas: +44 20-8144-8842)
Wechat: (Rick): rick446732
Skype: (Tony): proofessor_tony | (Rick): rick_proofessor
Unsure if we are suitable?
Send us a small amount of words from your own work. A first time customer is welcome to send 200 words for a free sample for either proofreading, heavy editing proofreading or paraphrasing. This is not a discount and it should be sent in advance of your full work so that you can test the quality and check if the service can benefit you.
 
Who is checking my document?
All our proofreaders must have the following before we consider their application: Native English speaker, Graduated in UK / Ireland universities, Excellent command of English. We have strict testing criteria before allowing them to join in order to ensure that all our team is composed of the strongest proofreaders.
What is your turnaround?
Normally we need 24 hours for any document 1 – 3000 words for proofreading or heavy editing or 2500 words for paraphrasing. However, although 24 hours is the normal minimum deadline this can change in busy times according to the availability of editors. In peak months such as April, August and September we normally needed a longer turnaround time. Additionally on other days per year we may need a longer deadline from you if it is very busy. It is also advisable to leave as much time as possible. If you have a short deadline please still feel free to ask whether we can do it. We sometimes have editors who are available for short notice documents. It is best to send the document when asking to save time.
I have a very long dissertation and my deadline is too short.
You do not have to send us your whole essay all at once. Once you have finished each section, you can send us that section for proofreading. We can be proofreading this section – e.g. your introduction – while you are writing another section e.g. your method.
Have more questions?
For a full list of Frequently Asked Questions please visit our FAQ Page.